Personal approach and unique solution that meet your needs
We offer our customers individual concepts and the appropriate air purifiers for each particular situation. We select the optimal devices from our large range of certified room air purifiers from various manufacturers.
HEPA- (H13, H14) and Activated Carbon Air Filters
Our filters can catch viruses, particles and other pollutants with an efficiency of 99.995%. The air in the room is cleaned by special HEPA hygiene filter (HEPA filter – High Efficiency Particulate Air Filter – H12 / H13 or H14) and activated carbon filters. Such systems are installed in operating rooms and other medical facilities that require the highest level of cleanliness.
Our philosophy
We are here to protect your air. Our air cleaners reduce concentration of viruses, mold spores, bacteria, allergens, pathogens, chemicals, odors and dust.
Transparent prices and convenience – for business and private customers. Our filters are already being used in schools, restaurants, stores, event venues, productions, clinics and offices around Europe. Your safety and well-being is our top priority.

Security and support – The basis of our work with customers is an individual approach and mutual understanding. Our clients know that they can rely on us and that they always receive support. We free our customers from the hassle of making decisions, installing and maintaining equipment.

Same Day Delivery – Our service doesn't end on weekends. In urgent cases, we deliver devices on the same day.

10 years of experience – For over 10 years we have been providing our customers with clean air and our service!
There are often more pollutants, molds and allergens in the indoor air than outdoor. Air inside can be more harmful than the air outside. Find the right filter for healthy breathing and living right now.
4 steps for healthy indoor air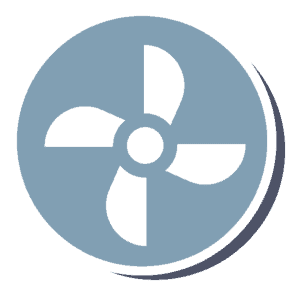 1. Proper window ventilation
Coronavirus, Flu season?
Problems with bad air, mold, viruses, dust and odors?
The first step is correct window ventilation. Tilt ventilation is very ineffective. All windows in the rooms must be opened wide several times a day for intermittent ventilation and cross ventilation.

2. HEPA filter devices – air purifiers
Mold, pollutants, viruses, particles or smells? Clean air is essential for health and wellbeing. Find out now about a suitable air purifier with HEPA filter for your business, apartment or house.

3. Cleaning and mold remediation
Mold brings unpleasant health risks if you don't get rid of it as soon as possible. Mold remediation is a multi-step process that gets out-of-control fungi back to natural levels.

4. Analysis and control measurements
Room air and surface analysis can reveal hidden dangers and pollution.